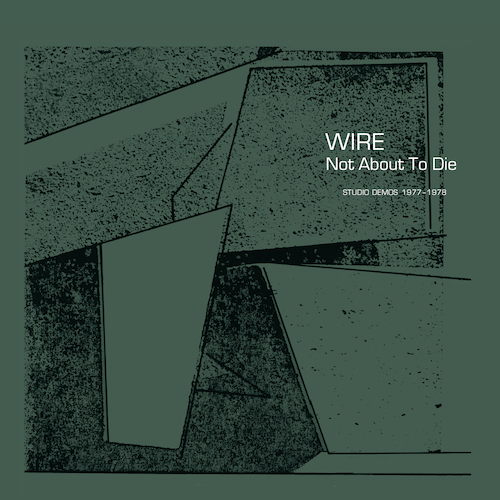 Not About To Die (Studio Demos 1977-1978)
Available Formats
Tracks
Price
Buy
12" Vinyl Album
18 tracks

£

15.99

CD Album
18 tracks

£

9.99
Description
Wire - Not About To Die (Studio Demos 1977-1978)
While the LP version of Not About To Die was a Record Store Day release and we like to support independent record shops, we also appreciate that RSD does not cover all retail, not everyone wants to consume music on vinyl, and not everyone can get to a record shop. So this release is for everyone else!
The original Not About To Die was an illegal bootleg, released in the early 1980s, by the dubiously named Amnesia Records. The album comprised selections of demos recorded by Wire for Chairs Missing and 154. These demos had been recorded for EMI, with cassette copies circulated amongst record company employees. However, they were never intended for release.
A typically shoddy cash-in, the songs on Not About To Die were taken from a second- or possibly third-generation cassette, with the album housed in a grainy green and red photocopied sleeve. Compared with the high standards of production and design Wire have always been known for, it was something of an insult to band and fans alike.
Now, in a classic act of Wire perversity, the group have decided to redress the balance and reclaim one of the shadier moments of their history, by giving Not About To Die its first official release. All the tracks have been properly remastered, with relevant recording details in place. As for the artwork, while it strongly references the original, it is decidedly more artful in execution.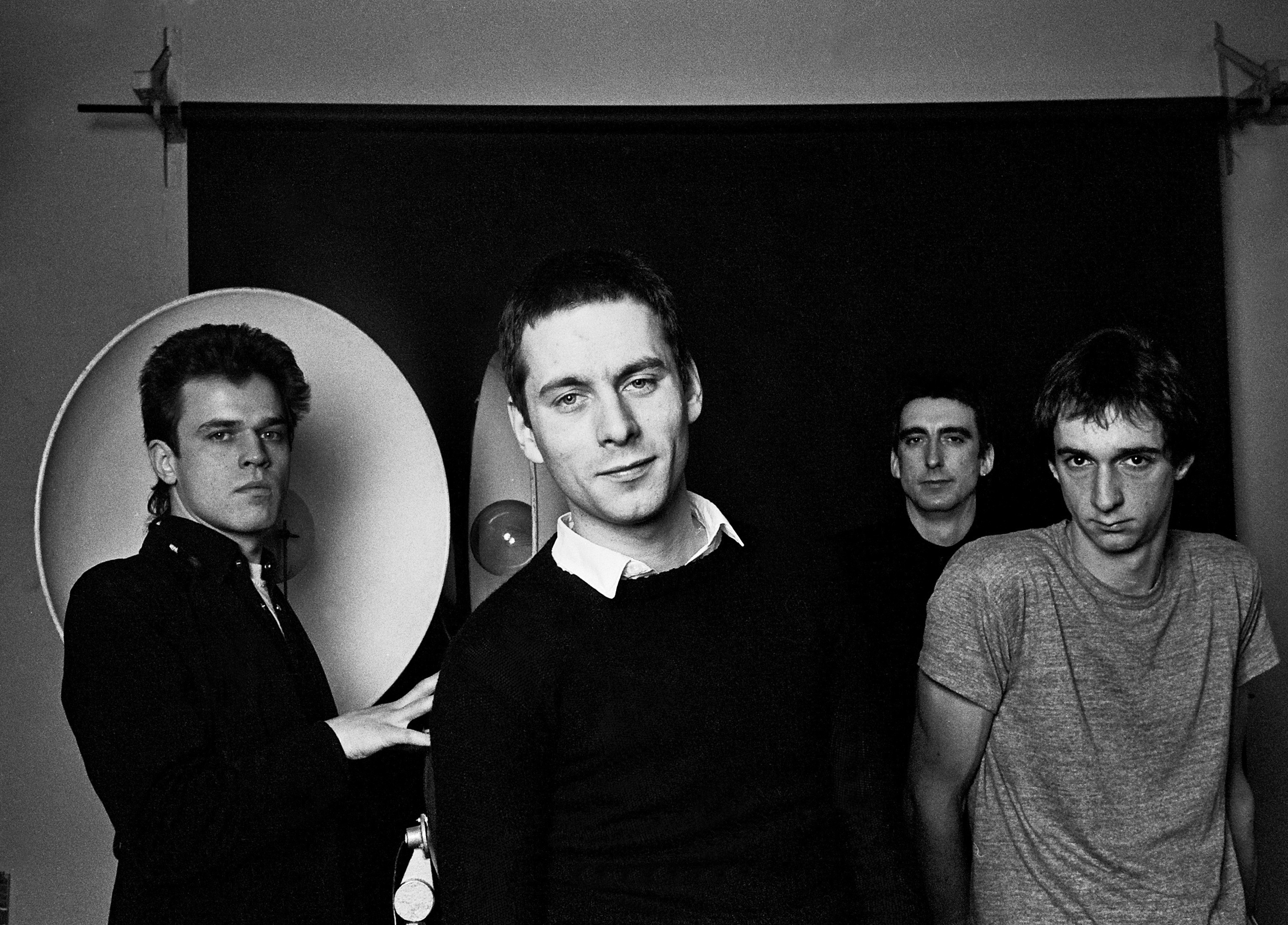 Having received proper care and attention, Not About To Die emerges as a fascinating snapshot of Wire in transition. Herein are embryonic versions of classic songs such as 'French Film (Blurred)', 'Used To' and 'Being Sucked In Again', that the group would develop considerably for their epochal 1978 album Chairs Missing. Later demos such as 'Once Is Enough', 'On Returning' and 'Two People In A Room' would surface in radically altered form on 1979's 154.
Some songs, such as 'The Other Window', are virtually unrecognisable from their later iterations. But the biggest prizes here may well be the numerous tracks that were destined to be omitted from Wire's later studio albums. Highlights include 'Motive', which, whilst obviously still in an embryonic state, has an undeniable power. Robert Grey's drumming is crisp and minimal, and Graham Lewis's bass runs are particularly ear-catching. Despite its distinctly un-Wire title, 'Love Ain't Polite' is also something of a gem. Bruce Gilbert's guitar is razor sharp and Colin Newman's vocal is especially strong, with his delivery of the 'bah-ba- bah-ba's' providing an irresistible energy and charm.
Meanwhile, the track which gives the album its title – Not About To Die (officially known as 'Stepping Off Too Quick') – is alive with confident energy, and possesses what Newman half jokingly calls "The best intro to any song ever". The intro is so good in fact, that it takes up a third of the song's entire time frame. These properly mastered tracks have never been available on vinyl before, and they provide an opportunity to hear Wire at a point in their development when they were bursting with fresh ideas and a will to communicate them. This is post-punk at its very finest.
- Graham Duff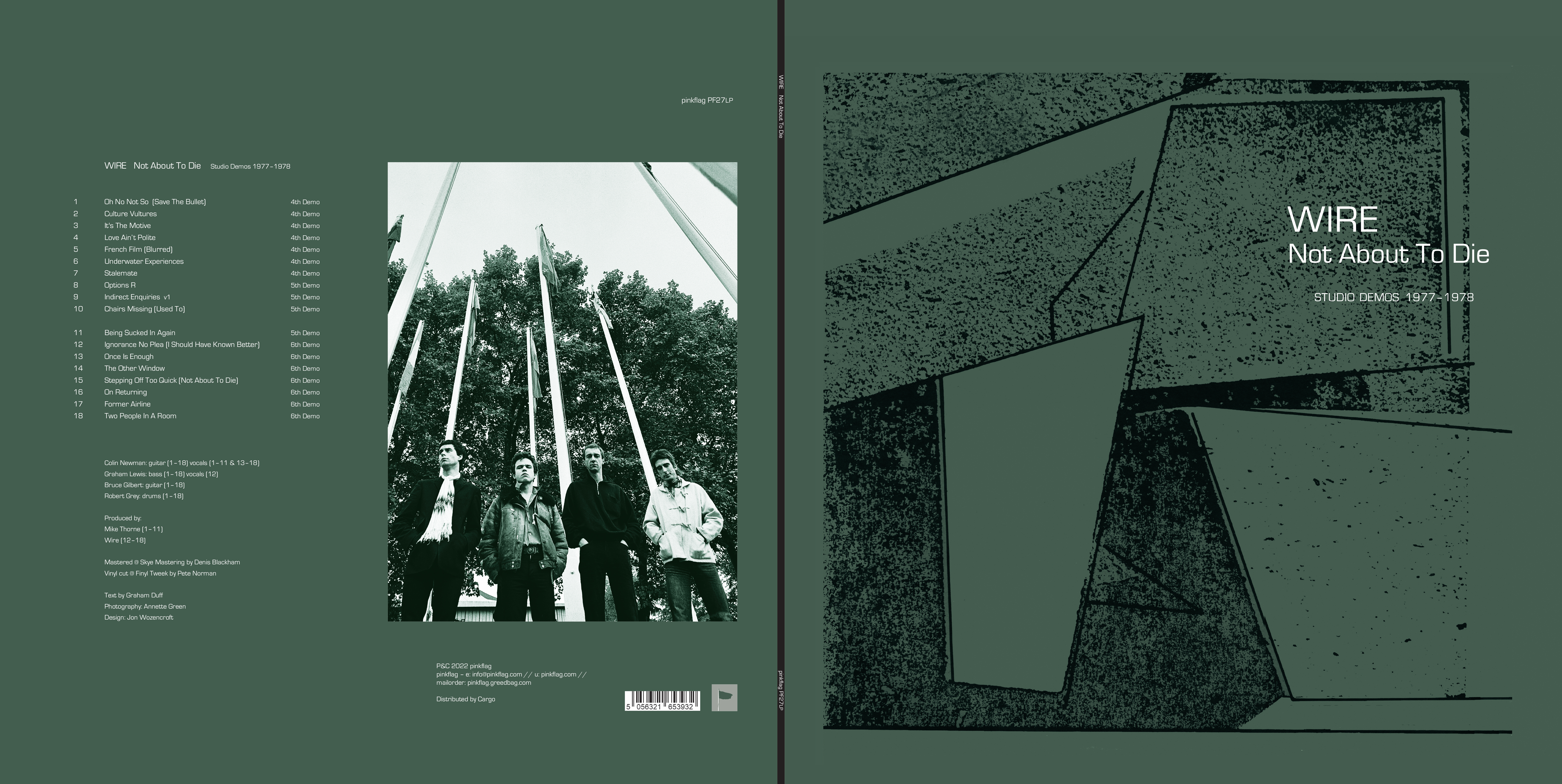 +++++++++++
if you are lucky enough to own the Special Editions of Chairs Missing & 154 (which are pretty much sold out now) and you consume your music on CD then you have already got all the tracks on Not About To Die. Of course that doesn't cover either people who consume music on vinyl or on digital.
Vinyl versions of those Special Editions could be in theory very attractive but they would be very expensive to make, with a hefty price tag at retail and although we haven't completely dismissed the idea of doing them they would ultimately be a very niche product.
The thinking behind Not About To Die was different. The SE's were all about making the entire Wire 70's archive available for the first time ever. The selection here is far from exhaustive. Actually only a small proportion of the tracks on the SE's are present here. It's more about the fact that, although the original bootleg was a shoddy rip off of both the band and it's then label EMI, the track selection itself was pretty "pop" in terms of what was actually chosen. It's actually all the tracks that either were never taken on to a final version or were significantly changed by the time they reached Chairs Missing or 154. Undoubtedly the choices were made in order to maximise the sales of the bootleg and give the bootleggers the most income because they would be the most attractive ones to Wire fans!
Behind the Curtain was an EMI compilation from the 90's featuring 70's Demos and material recorded at the Roxy. All the demos were re-mastered in 2018 and the Roxy material was re-mixed and released on
this album
- - Re-creating Behind the Curtain would he somewhat pointless.
Tracklisting
12" Vinyl Album (PF27LP)
Wire

- Oh No Not So (Save The Bullet) (4th Demo)

Wire

- Culture Vultures (4th Demo)

Wire

- It's The Motive (4th Demo)

Wire

- Love Ain't Polite (4th Demo)

Wire

- French Film (Blurred) (4th Demo)

Wire

- Underwater Experiences (4th Demo)

Wire

- Stalemate (4th Demo)

Wire

- Options R (5th Demo)

Wire

- Indirect Enquiries V1 (5th Demo)

Wire

- Chairs Missing (Used To) (5th Demo)

Wire

- Being Sucked In Again (5th Demo)

Wire

- Ignorance No Plea (I Should Have Known Better) (6th Demo)

Wire

- Once Is Enough (6th Demo)

Wire

- The Other Window (6th Demo)

Wire

- Stepping Off Too Quick (Not About To Die) (6th Demo)

Wire

- On Returning (6th Demo)

Wire

- Former Airline (6th Demo)

Wire

- Two People In A Room (6th Demo)
CD Album (PF27CD)
Wire

- Oh No Not So (Save The Bullet) (4th Demo)

Wire

- Culture Vultures (4th Demo)

Wire

- It's The Motive (4th Demo)

Wire

- Love Ain't Polite (4th Demo)

Wire

- French Film (Blurred) (4th Demo)

Wire

- Underwater Experiences (4th Demo)

Wire

- Stalemate (4th Demo)

Wire

- Options R (5th Demo)

Wire

- Indirect Enquiries V1 (5th Demo)

Wire

- Chairs Missing (Used To) (5th Demo)

Wire

- Being Sucked In Again (5th Demo)

Wire

- Ignorance No Plea (I Should Have Known Better) (6th Demo)

Wire

- Once Is Enough (6th Demo)

Wire

- The Other Window (6th Demo)

Wire

- Stepping Off Too Quick (Not About To Die) (6th Demo)

Wire

- On Returning (6th Demo)

Wire

- Former Airline (6th Demo)

Wire

- Two People In A Room (6th Demo)