PF456 DELUXE
RSD Drop 1: 12 June 2021

pinkflag continue to support bricks and mortar shops through our Record Store Day 2021 release, PF456 DELUXE.
This vinyl release comprises two 10-inch singles and one 7-inch single housed in a hardback book designed by Jon Wozencroft. The book contains a 6000-word essay from writer Graham Duff, featuring new and exclusive interviews with Wire's Bruce Gilbert, Colin Newman, Robert Grey and Graham Lewis, along with complete lyrics, recording details and many previously unpublished photographs. The tracklisting includes all the material from Read & Burn 01, Read & Burn 02 and Send in full length over the two 10-inch records, and the 'Twelve Times You' 7-inch is thrown in for good measure! You can listen to the entire tracklisting via this Spotify playlist.
We'd encourage you to buy through your favourite record store (in person or online) and expect this release to be popular in spite of its 'deluxe' nature. If we do have leftover copies, we will offer them via our own mail order once shops have had a chance to sell through.
There have already been some interesting articles published about this release, on Flood Magazine and Aquarium Drunkard, and we expect more will follow.
PF456 REDUX (CD)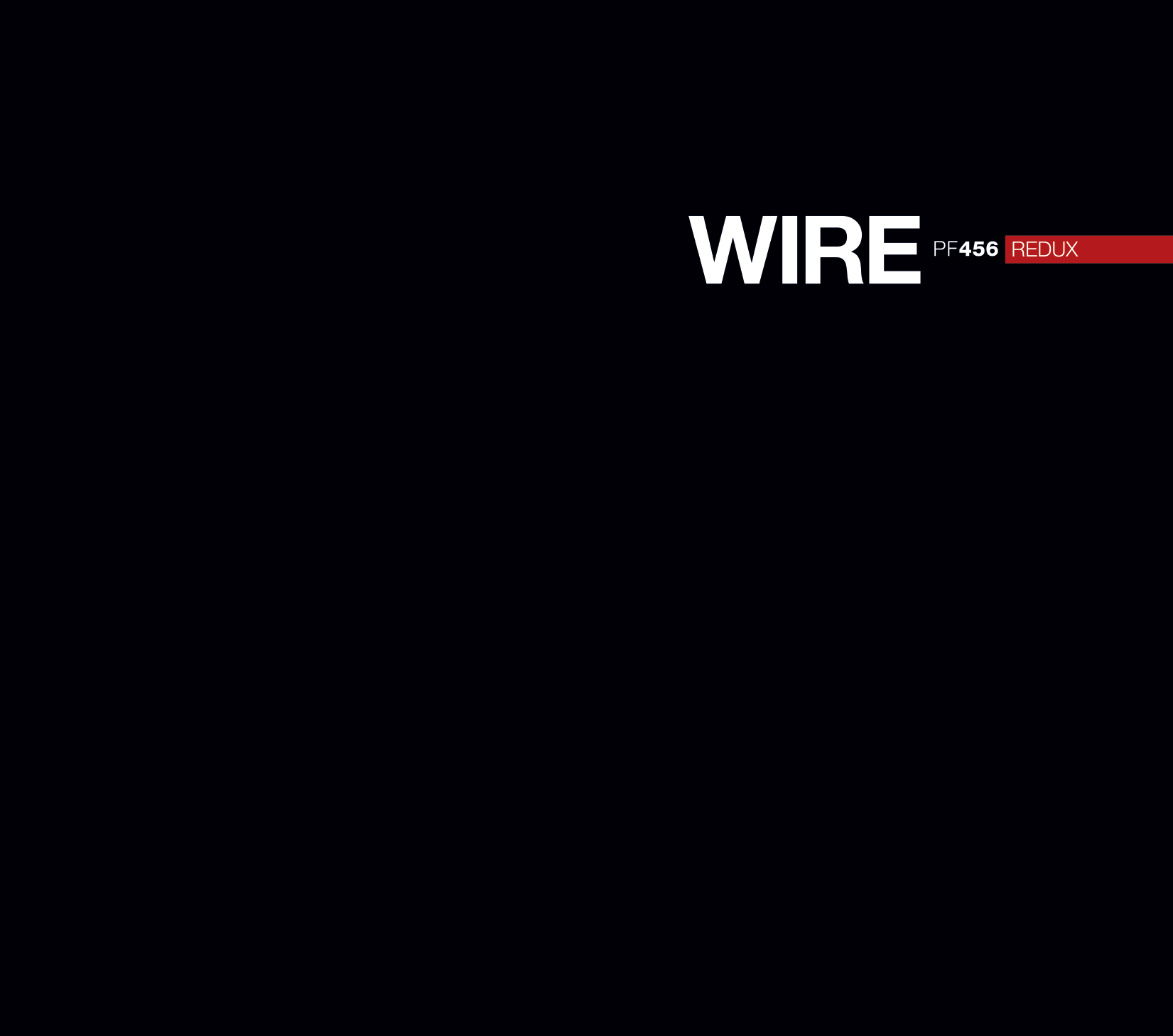 The original vinyl release of PF456 REDUX is long out of print and unlikely to be re-pressed. As you might recall, it comprises all the material from the DELUXE version (minus the 7-inch) on a single 12-inch album. This was achieved by some necessarily brutal edits, which in a way are an artistic statement in themselves! While all of the material on the DELUXE version had been released on CD, the REDUX versions have for almost 20 years not been available on any physical format. We have therefore decided to rectify this with a short run of CDs. We expect to receive stock in July and will make this release available through our mail order.