Mind Hive (orange vinyl)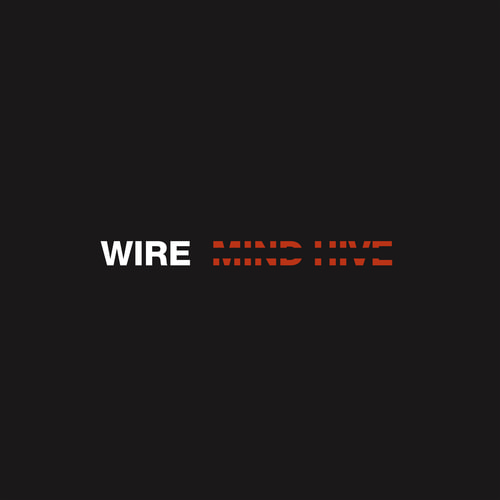 Wire's new album has already garnered much praise. Here are just a few quotes from the UK press...
+++++
"If you were to compile a list of bands still at their creative peak after 40 years, it would be very short. But Wire would be on it." - The Sunday Times Culture
"If Mind Hive were the debut by a hot new band, you suspect what's left of the music press would be doing their nut over it." – The Guardian (****)
"Instantly recognisable as their work, possessing that hallmark of chiming harmonies draped across angular skeletal constructions - a sound nobody else has ever convincingly replicated." - Metro (****)
+++++
However, we doubt anyone who signed up to this list needs to be told a new Wire album is something to celebrate!
Anyway, without further ado, we are today announcing that the orange 'hive' vinyl version of the new album is available from our mail order. This has previously not been available outside of UK indie stores. We should stress the record is exactly the same; only the artwork is different. Nobody should feel they need to have more than one copy of the album.
For those yet to buy, check out the imagery below…

The conceptual idea behind the two different cover treatments relates to the words 'mind' and 'hive'. The blue 'mind' cover has imagery relating to Bletchley Park, home to World War II codebreakers that included Alan Turing, often credited as the inventor of the computer. The orange 'hive' cover features imagery associated with bees and hives. (The CD, note, has images from both versions.)
Mind Hive (T-shirts)
We are making available today a range (small to XXL) of Mind Hive T-shirts. These are the same ones we are selling on tour.
Live dates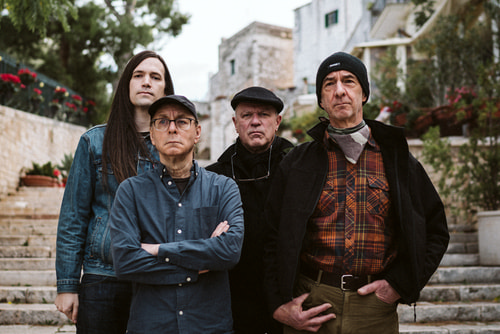 After our sell out UK tour here are our upcoming tour dates (some of which have sold out already). These take us to early July. We will announce more soon. Check pinkflag.com for ticket links.
Mar 03: Fine Line Music Cafe, Minneapolis, MN, USA
Mar 04: Metro, Chicago, IL, USA
Mar 06: Mercy Lounge, Nashville, TN, USA
Mar 07: Variety Playhouse, Atlanta, GA, USA
Mar 09: Union Stage, Washington, DC, USA
Mar 10: Underground Arts, Philadelphia, PA, USA
Mar 11: Music Hall of Williamsburg, Brooklyn, NY, USA
Mar 12: Music Hall of Williamsburg, Brooklyn, NY, USA
Mar 13: The Sinclair, Cambridge MA, USA
Mar 14: Bronson Centre Theatre, Ottawa, ON, Canada
Mar 16: The Great Hall, Toronto, ON, Canada
Mar 17: SXSW Opening Party, Empire Garage, Austin, TX, USA
Mar 18: Daytime - Barracuda, Austin, TX, USA
Mar 18: Evening - Desert Daze SXSW showcase at Hotel Vegas, Austin, TX, USA
May 13: La Maroquinerie, Paris, France
May 14: Roma, Antwerp, Belgium
May 15: Gebäude 9, Cologne, Germany
May 16: Paradiso Noord, Amsterdam, Netherlands
May 18: SO36, Berlin, Germany
May 19: Markthalle, Hamburg, Germany
May 21: Islington Assembly Hall, London, UK
Jul 03-05: Playtime Festival, Gachuurt Village, Mongolia
Jul 05-07: Bol Festival, Moscow, Russia
We will be making more announcements in a couple of weeks - stay tuned!