WIRE: Mind Hive (pf25) 24 January 2020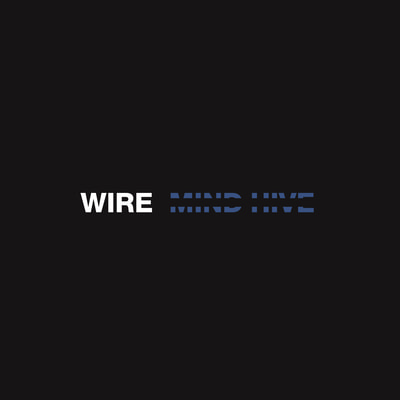 WIRE will release its 17th studio album, Mind Hive, on 24 January 2020. It will be available on LP, CD and digital. Ahead of this, we will today (22 October) launch the video for the song Cactused, which will also be available to stream on Spotify and Apple Music from 23 October. On release day, there will be a signing at Resident Records in Brighton. An album launch will follow at Rough Trade East on Saturday 25 January.
Here's the full press release:
+++++
WIRE are the definitive post-punk group. Since their inception they've maintained a reputation for creating music that stretches the rock form whilst simultaneously editing it down to its essence. With their gift for crafting songs that perfectly balance experimentation and accessibility, WIRE were recently hailed by the Quietus as "one of the most consistent British bands of all time". Yet WIRE exhibit little inclination to look back or trade on past glories; rather they remain resolutely focused on producing music which is smart, vital and defiantly modern.
Mind Hive is the group's first newly recorded material since 2017's stellar Silver/Lead. That album garnered rave reviews ("Some of the best tunes they've done" – The Guardian) and career-best sales. Yet, if Silver/Lead set the bar pretty high, Mind Hive seems to have no problem vaulting over it.
Album opener 'Be Like Them' is a super-angular composition, utilizing a recently rediscovered WIRE lyric from 1977. Colin Newman and Matthew Simms' guitars constantly mesh and diverge, whilst the rhythm section of Graham Lewis and Robert Grey ensure the song prowls forward with an unstoppable menace.
In contrast, lead cut 'Cactused' is the first of Mind Hive's pop moments. Newman's vocal is wide-eyed and wired, with Lewis's smooth backing vocals thickening the plot. Simms' effects-heavy guitar work creates a bright web of noise, with the song's stop/start moments providing a series of precise energy bursts.
'Primed And Ready' rides out on a tightly pulsing synth sequence punctuated by icy slivers of guitar. Grey drives whole sections of the song with hi-hat alone, but when his snare cracks return, they push the song forwards with even greater intensity. This is WIRE at their most compressed yet propulsive.
'Off The Beach' is another prime pop song. With its breezy, optimistic melody and blend of electric and acoustic guitars, the song initially sees the group seemingly celebrating the joys of everyday life. And yet, as is so often the case with WIRE, things are destined to turn a shade stranger.
The sun-dazzled splendor of 'Unrepentant' sees the group exploring the kind of bucolic soundscape early Pink Floyd would have been proud to call their own. Boasting one of the album's finest texts, the song radiates out into a shimmering sonic heat haze.
The atmospheric yet concise 'Shadows' pulls the classic WIRE trick of placing a dark and cruel lyric amongst a musical setting of tender beauty. Never has the recounting of atrocity been so seductively pitched.
The muscular and dramatic 'Oklahoma' is the joker in the pack. With its opening lyric of 'I love your sexy hearse', Lewis's dark vocal swims through a rich compound of guitar textures and synth tones, building into a master-class of tension and release.
The album's centerpiece is 'Hung'. This eight-minute excursion matches a brief but evocative lyric with a dense, mesmeric guitar grind. Simms and Newman's keyboards add a plaintive note, as the song moves through a series of sections, each with its own distinct atmosphere.
The album closes with the gorgeous 'Humming', a beatless autumnal drift fashioned from delicate keyboard textures and rich soaring guitar tones. Newman delivers the state of the world lyric with a touching sense of innocence, whilst the piece ends with Lewis's husky baritone listing locations and their difficult associations. An elegiac end to a supremely confident album.
WIRE's back catalogue is of course studded with influential epoch defining works. Last year saw the reissue of their groundbreaking first three albums: Pink Flag, Chairs Missing and 154. These were voted amongst the top reissues of the year (Rolling Stone at no. 10; Uncut at no. 12; Select at no. 3). And now Mind Hive arrives at a time when WIRE are being cited as an influence by yet another generation of bands. They are also the subjects of a career-spanning feature documentary called People In A Film, due for release late 2020.
Quite how a group that has been operating for such a long period is still able to produce such exciting and essential work is difficult to understand. And yet here we are; Mind Hive is the most masterful 35 minutes of post-punk you will hear this year.
+++++
WIRE: 2020 tour dates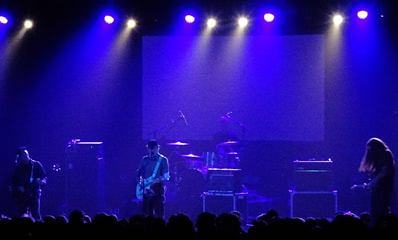 Photo: Andy Lumbard
Alongside Mind Hive, we are announcing a series of dates in the UK and USA in support of the album.
The UK dates are all in UK independent venues as part of Independent Venue Week, which runs between 27 January and 2 February 2020. It is possible another event will be added to the end of the North American tour. However, this is not somethng that can be announced at this stage.
27 January: Bristol, UK at The Fleece // Tickets
28 January: Manchester, UK at Band on the Wall // Tickets
29 January: Birmingham, UK at Hare & Hounds // Tickets
30 January: Glasgow, UK at G2 (The Garage) // Tickets
31 January: Leeds, UK at Brudenell Social Club // Tickets
1 February: Brighton, UK at Chalk // Tickets
3 March: Minneapolis, MN at Fine Line // Tickets
4 March: Chicago, IL at Metro // Tickets
6 March: Nashville, TN at Mercy Lounge // Tickets
7 March: Atlanta, GA at Variety Playhouse // Tickets
9 March: Washington, DC at Union Stage
10 March: Philadelphia, PA at Underground Arts // Tickets
11 March: Brooklyn, NY at Music Hall of Williamsburg // Tickets
12 March: Brooklyn, NY at Music Hall of Williamsburg // Tickets
13 March: Boston, MA at Sinclair // Tickets
14 March: Ottawa, ON at Bronson Centre // Tickets
16 March: Toronto, ON at Great Hall // Tickets
21 May: London, UK at Islington Assembly Hall // Tickets
WIRE: Mind Hive – alternate edition
pinkflag (WIRE's label, which is 20 years old in 2020) is a singular and possibly unique venture concentrated as it is around one artist and being artist-led itself. Nonetheless, in terms of its ecosystem, it is a British indie label, and it's important we make decisions that support the well-being of brick-and-mortar shops in a time when large mail-order companies pose an existential threat to the high street. We are regular supporters of Record Store Day and like to do our bit to help. So for this album, there is going to be an alternate vinyl edition that will be available exclusively to UK independants. The music will be the same, but the cover won't. It will be a limited edition. We encourage UK subscribers who plan on buying vinyl to not order here but instead go and pick a copy up from their local store. For those that aren't in the UK, we will have a small quantity available for mail order – but not yet.
Please do not think this is a cynical move to get people to buy the record twice. We stress that the music is the same on all versions and the UK indie version will be 'different' rather than 'special'.
Q: Why can't you make this available to independant record stores worldwide? We would love to, but cannot control where international distributors sell their copies, and so they will inevitably end up on Amazon, which will sell them cheaper, thus undoing our good intentions. This is not anti-Amazon – they are an essential part of our shopping mix, but due to their economies of scale and lack of need of expensive high street property inevitably starve out the competition. That includes our own mail order business which they regularly undercut!
Q: Why can't I order it now? You can order the regular edition immediately but we have to be cautious to not undermine our own good intentions. If you could order the alternate version right now from us, why would you go to a store to buy it?
WIRE: People In A Film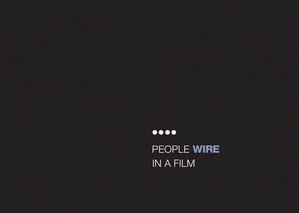 For those that haven't followed the story, WIRE documentary People In a Film's initial fundraising reached and exceeded its target on 9 September. The fundraiser page no longer accepts donations, but anyone who missed out can contribute through the project's home page: https://www.wire-film.com.
The next stage of filming will involve interviewing those who have been part of the WIRE story throughout the years before proceeding to the final edit. Those familiar with this story will doubtless spot passages from the already extensive footage generated for this venture. If anyone has any footage of WIRE they think the filmmakers may not have seen, please contact Graham Duff and Malcolm Boyle through the People In A Film web page.
While mentioning our illustrious fimmakers, we'd also like to add that Graham Duff has a new book out in December: Foreground Music: A Life In Fifteen Gigs. This will have a special launch event at Rough Trade East today (22 October) – there's synchronicity for you! Of course, WIRE do make up 1/15th of the book's content. You might also be interested in a piece Graham wrote about WIRE for the Quietus.
Until next time, remember you can keep up with WIRE at pinkflag.com and on Facebook.