Welcome to the Pinkflag mailing list, your chance to hear all the latest news from Wire!
AND NOW THE VINYL!
As stated in earlier newsletters. we held back the vinyl from our own pinkflag shop in order that shops could get stock for Record Store Day, which turned out to be a great success! Thanks to those that came to see us at Berwick Street on the 21st of April and all of those that bought the record at various stores throughout the world. However, many will have missed out, and so we are now able to offer the vinyl version through the pinkflag shop.
++++++++++
WIRE HIT THE ROAD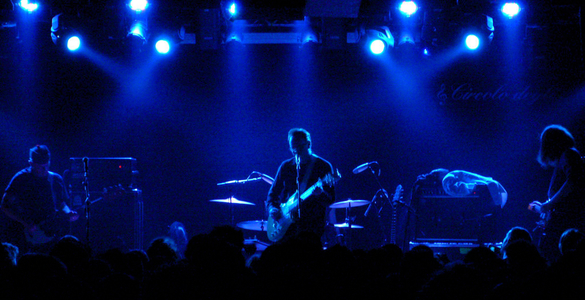 Alongside previously announced dates in North America, Wire are now announcing a series of shows in the UK and continental Europe. These include a few festivals and special events such as The MIV Festival in Pordenone, Italy (free entry), Open East Festival in London (the official re-opening of the Olympic Park), boutique festivals Beacons in Skipton, and No.6 in Portmerion (where the iconic '60s TV series "The Prisoner" was filmed) as well as a very special show in the Amerikaans Theatre in Brussels. Here is the list of everything that is announced at this point.
JUNE
29th - ITALY - Pordenone - MIV Festival
JULY
9th - USA - Detroit, Mi - Museum of Contemporary Art
10th - CANADA - Toronto - Lee's Palace
12th - USA - Cambridge, Mass - The Sinclair
13th - USA - Phiadephia, PA - Union Transfer
14th - USA - Washington, DC - Black Cat
15th - USA - New York, NY - Bowery Ballroom
17th - USA - Cleveland, OH - Beachland Ballroom
19th - USA - Chicago, IL - Pitchfork Festival
28th - UK - London - Open East Festival
AUGUST
17th - UK - Skipton - Beacons Festival
23rd - Switzerland - Lausanne - For Noise Festival
SEPTEMBER
14th - UK - Leicester - Musician
15th - UK - Portmerion - Festival No. 6
17th - UK - Glasgow - King Tuts Wah Wah Hut
18th - UK - Newcastle - Cluny
19th - UK - Leeds - Brudenell Social Club
20th - UK - Norwich - Arts Centre
21st - Belgium - Brussels - Amerikaans Theatre
23rd - UK - Brighton - Komedia
24th - UK - Wolverhampton - Civic Hall
25th - UK - Bristol - Fleece
26th - UK - Manchester - Gorilla
27th - Eire - Dublin - Workingman's Club
OCTOBER
05th - France - Paris - Trabendo
06th - Germany - Koln - Luxor
07th - Germany - Hamburg - Knust
08th - Germany - Berlin - Postbahnhof
09th - Germany - Dresden - Beatpol
10th - Austria - Vienna - WuK
12th - Switzerland - St Gallen - Palace
14th - Germany - Stuttgart - Universum
15th - Germany - Osnabruck - Kleine Freiheit
16th - Netherlands - Utrecht - Tivoli
NOVEMBER
07th - Finland - Helsinki - Tavastia
09th - Poland - Wroclaw - Wroclaw Industrial Festival
There are additional dates both within this period and outside it which we cannot announce yet. Please keep an eye on the front page of pinkflag.com for further announcements.
++++++++++
RADIO SESSIONS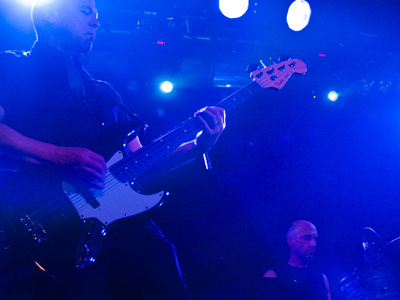 Due to circumstances beyond our control and not of our making, the radio session planned for the 10th of May at XFM for John Kennedy was cancelled. Recording will now take place on the 29th of July. XFM sessions aren't live, and so John will be playing it out a few days after the recording. Also, a September 16th session with Marc Riley has already been booked. This will be live to air. Doubtless there will be radio appearances in the USA in July as well. We'll let you know!
++++++++++
And finally…
This newsletter and the website are complementary resources. To keep abreast of Wire and all its doings, we recommend checking Pinkflag.com regularly as well as being signed up to this mailing list.


All the best,


Pinkflag