Welcome to the Pinkflag mailing list, your chance to hear all the latest news from Wire.
DRILL : LONDON - Full Line-Up
We are now able to announce the full line-up to Wire's first festival (curated with the Quietus).
Thu 21st Mar, 2013 - The Lexington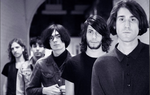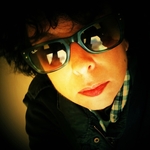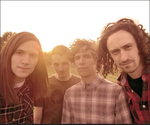 Charlie Boyer and the Voyeurs + Malka Spigel + It Hugs Back
Charlie Boyer, moonlighting from Electricity In Our Homes in his new "pop" guise, co-headlining with Malka Spigel's UK debut, with her band that features Wire's Colin Newman, To Roccoco Rot's Ronald Lippok and Gil Luz & Uri Frost from Mambas. The evening is rounded off with a performance by Matt Simms' It Hugs Back, who have a new album out in March.

Fri 22nd Mar, 2013 - The Lexington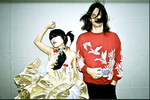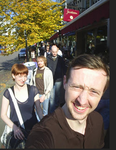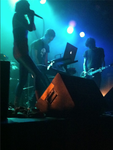 Comanechi + Stranger Son + Mambas
Comanechi have long staked their reputation as one of the fiercest bands in London, with gargantuan riffs topped with Akiko Matsuura's hectoring scream. Now joined by a drummer, they'll be celebrating the release of new album You Owe Me Nothing But Love. Support comes from the equally unhinged dance noise of Mambas and psychedelic Stranger Son.

Fri 22nd Mar, 2013 - Cafe Oto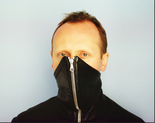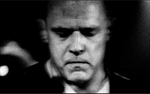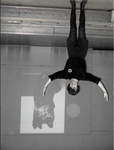 Gazelle Twin in collaboration with Scanner + Land Observations + Edvard Graham Lewis + Klara Lewis
Friday night at Cafe Oto unites a disparate group of artists with a connection to Wire, and all with a connection - of sorts - to ideas of place. Think Map Ref expanded. Klara Lewis builds her music from field recordings made in locations that range from Turkey to Germany and Russia. Mute's Land Observations (a solo project of James Brooks, ex of Appliance) uses looped guitar eddies to evoke the ghosts in the landscape left by the Roman Road network. Finally, long-time friend of Wire Robin 'Scanner' Rimbaud will perform a unique collaboration with Gazelle Twin, whose music explores dystopias of real and imagined worlds.
Sat 23rd Mar, 2013 - Cafe Oto (daytime)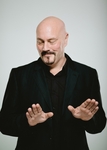 Q&A with Wire presented by Graham Duff (free entry)
As if Wire were not busy enough on this day! This will be an afternoon session (4.00PM to 5.00PM) at Cafe Oto, hosted by comedy genius and long time Wire afficionado Graham Duff (Ideal, Hebburn). Please note: the Cafe will need to be cleared after the Q&A, so that Teeth of The Sea can soundcheck.
Sat 23rd Mar, 2013 - The Lexington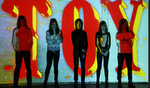 Toy + Wire
Although their long hair suggests an early '70s cosmic rock group, young Londoners Toy share with Wire a love of melodic psychedelia and songs that build and build before knocking you down. Last year's debut album was a critical hit and their live show is something to behold. Support: WIRE.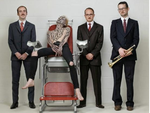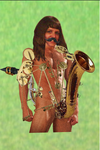 Teeth Of The Sea (including 'Drill' with Wire) + Verity Susman
After supporting Toy at the Lexington, Wire will hotfoot it to Cafe Oto... There, ToTS will have been playing a set of their Giorgio Morodor-TG-Wolf Eyes genregasm. Wire will then join ToTS for an semi-improvised encore of 'Drill' featuring both bands. Also on the bill will be Verity Susman of Electrelane, whose solo sets feature an intriguing mixture of electronics, sax, performance and film.

Sun 24th Mar, 2013 - Heaven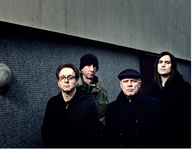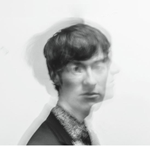 Wire + East Inda Youth + pinkflag guitar orchestra
East India Youth is the first signing to the Quietus' new record label, The Quietus Phonographic Corporation. Real name William Doyle, EIY is a solo project based around very English pop melodies over burbling, electronic noise, described by the Guardian as "pleasingly mental".
Future festivals
Wire is in discussion to do one or maybe two iterations of this festival in North American cities later in 2013 and possibly in 2014. It's way to early to share any more information than that, but this does answer the question on many people's lips: "Are they crazy enough to do it again?"
---------
CHANGE BECOMES US - MAIL ORDER & RECORD SHOPS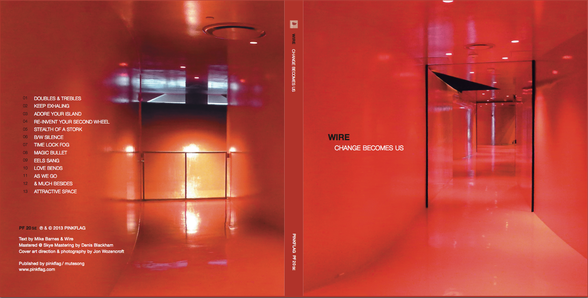 We're sure you don't need us to tell you that pinkflag loves to have a strong mail order. It's a direct contact with the most loyal fans and enables Wire to make projects that would be very hard to realise any other way, like the Special Edition of Change Becomes Us and the Legal Bootleg Series. However, we rely, as all independent labels do, on sales in actual shops for the vast majority of our sales. The problem is that there are fewer and fewer shops and in spite of the fact that we now sell a high percentage of our regular sales through Amazon, it would really be a sad day if Amazon was the only shop anyone could buy anything in.
Our response has been two-fold. First, to make the mail order very special. The Special Edition of Change Becomes Us is really a new departure for pinkflag & Wire; it's the first book we have ever done and I think we can say pretty confidently that those who have already ordered, apart from getting the digital version of the album tomorrow, will be feeling pretty smug by the end of the summer (if not before) as the release will by then be a collectors item!
Secondly, making this special edition for mail order then gives us opportunities to do something special that is more suited to record shops, which don't really sell books. So we will have an LP version of Change Becomes Us (double vinyl, gatefold sleeve, with inner artwork not on any other version of the album) which will be available for the first time at Record Store Day (April 20).
This will be the first time we have taken part in Record Store Day and Wire will be taking part in a special London-based event on that very day! UK readers can get a list of participating stores for RSD here — www.recordstoreday.co.uk/participating-stores.aspx — and non-UK readers can find their nearest store here — www.recordstoreday.com/Home.
Of course Special Editions & Vinyl are all very well, but if you just want the music then it's down to the CD and digital. The digital version of the album is of course available in iTunes and all the other digital resellers as well as via our own mail order (we have FLAC format as well as the usual high quality MP3). We will also have stock of the regular CD for mail order but many will want to just go to a shop and buy it, which we are equally happy about as it'll help a little bit to keep the shops in business!
However, for UK customers there is a warning: as we write it's unconfirmed if we'll be able to supply HMV. We wish them well and are very hopeful something can be worked out as they accounted for a hefty percentage of UK sales on the last album. However, we do also recommend the following stores:
SCOTLAND: Glasgow - Love Music // WALES: Cardiff - Spillers / Newport - Diverse // NORTH-WEST: Cheshire - A & A discs / Liverpool - Probe / Manchester - Piccadilly Records / Preston - Action Records // NORTH-EAST: Huddersfield - Badlands - Vinyl Tap / Leeds - Crash / Leeds - Jumbo Records / Newcastle - Beatdown - Reflex / Sheffield - Record Collector / Stockton On Tees - Sound it Out // MIDLANDS: Cheltenham - Rise / Devon - Phoenix Sounds / Rugeley - Those Old Records / Hanley - Music Mania - Head Records / Leamington Spa - Head Records / Somerset - Raves From The Grave / Wimborne - Square Records / Worcester - Rise // SOUTH: Brighton - Resident / Bristol - Rise / London - Dada Records - Rough Trade East - Rough Trade Talbot Rd - Sister Ray / Norwich - Soundclash / Oxford - Rapture / Swindon - Rise
---------
READ & BURN BOOK - APOLOGIES FOR THE SLIGHT DELAY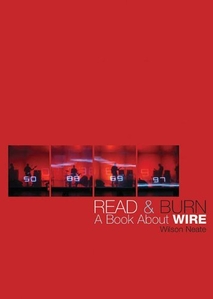 We have been informed by the publishers of Wilson Neate's book "READ & BURN - A Book About WIRE" that there has been a small delay in the delivery schedule of the finished copies. Seemingly, the entire pressing of books will arrive by boat from China on March 27. However, we have been given assurances that the books earmarked for the "Change Becomes Us" bundles will be express-delivered to our Mail Order HQ on March 28. This means that we will dispatch all the bundle orders containing the book on that day.
The alternative — to send the Special Edition out separately to the book — would see us incurring around £2000 of extra postage charges. Obviously if we were talking about a few weeks delay we would definitely bear that charge but in this case we hope that you will be patient with us in this matter which has been entirely out of our hands. On the plus side, normally the books would go into the publisher's distributor and be on a five-day turn around which if you factor in Easter means most of you will have the book before it has got anywhere near a shop! This means that people who ordered both the Special Edition & Wilson's book will receive the Special Edition a bit later than those that didn't but you will (as everyone who re-ordered the Special Edition) get the digital version tomorrow when the album will still not be available to anyone else, anywhere, to buy.
---------
LIVE : 2013
Wire have taken a very different tack from Red Barked Tree when it comes to live performances in relationship to the new album. The festival is great for those that live in London or can get there easily but it's obviously not that much use to the rest of you. We of course haven't given up touring — we're just operating on a different timescale, and as we speak actual tours are being organised. It is too early to share any details right now but we do hope to start sharing the usual list of shows on the front page of pinkflag.com, hopefully not long after the festival is over. Our plans include North America as two separate tours, Europe (including UK) which may also be two or more separate tours and Australia/New Zealand. Most of this year's summer festivals were booked long before the album was actually finished but there may be a smattering we appear at. Watch this space, as they say...
---------
And finally
This newsletter and the website are complimentary resources. To keep abreast of Wire and all its doings, we recommend checking Pinkflag.com regularly as well as being signed up to this mailing list.


All the best,


Pinkflag